Inkaterra Machu Picchu is one of my favorite hotels in Peru, beautiful rooms, excellent service and some fantastic Peruvian cuisine and activities to be enjoyed. I was lucky to see the Andean Spectacled bears play in a pool of water- a real highlight of my time in Peru!
Mountain biking from Maras to Moray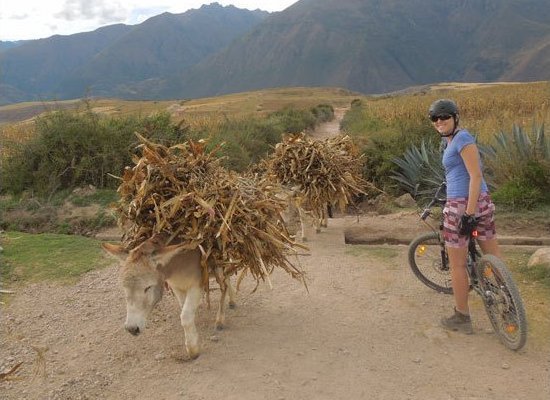 The mountain biking was especially beautiful from Maras to Moray, most of it was downhill and we went through the Maras town which is very picturesque and down a donkey trail where this local cattle herder gave me a bunch of muña in order to settle my stomach (altitude sickness) - I took the bunch of herbs back to the hotel and made my own herbal tea, which was first class.
Huchoy Cosco One Day Private Trek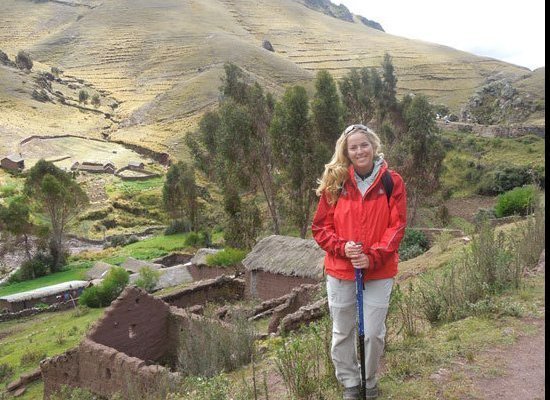 A short trek, which is great for those that don't have the time to do a longer Inca trek. The scenery is stunning and I got to see an amazing mirador towards the end of the trek before arriving at Huchuy Qosco.
Celebrations on the Hirim Bingham train to Machu Picchu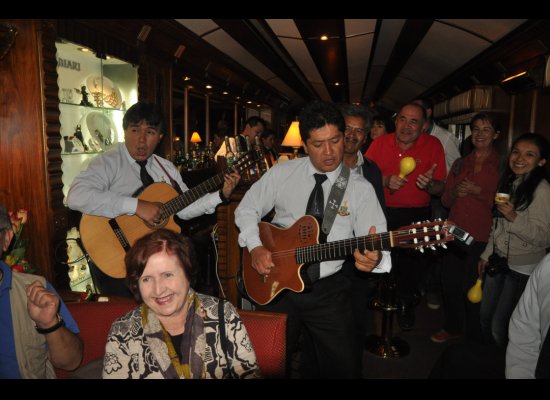 Travel in style from Machu Picchu to Cusco on the Orient Express Hiram Bingham Train. The train journey provides a lot of entertainment, free flowing drinks, a good meal and a lot of dancing and socializing with other travellers.
Cusco's Magnificent Hotel Monasterio
The elegant Hotel Monasterio in Cusco's main square is one of the grandest and most beautiful hotels in the whole of Peru. The service is impeccable and the rooms reflect Peru's colonial history and rich cultural heritage.